ROYLE ENDEAVOUR'S AFTER SCHOOL PROGRAM IS BACK!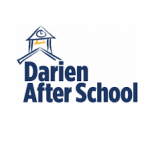 Guess What?
After school enrichment is back and even better, back in person!
Is your child interested in learning how to be a ninja or thinking they will be the next big hit on Royle's Got Talent?
General Registration is Open thru 9/21; Late fee applied to orders starting 9/22; Fall Session Enrichment will run from September 27th – December 22nd from 3:10 – 4:10pm.
Reserve your spot by clicking HERE before it is too late.

Visit https://www.darienafterschool.com/Royle.html for more information.