DONATE TO THE ROYLE APPRECIATION FUND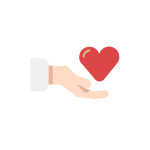 The hardworking, passionate, and energetic staff at Royle is the backbone of our wonderful school community. One of the PTOs most important responsibilities is to ensure our staff feels support and gratitude from Royle parents. Each year, the PTO asks families to contribute to a staff appreciation fund to help us celebrate our staff throughout the school year. With your support, the PTO organizes holiday and end-of-year gifts, monthly birthday treats in the staff lounge, staff appreciation week, thank you meals during training, conferences and after-hours events and other special celebrations.
We are asking families for a donation of $40 per child that can be sent through www.pay4schoolstuff.com. Your donation will allow us to thank all staff at Royle – teachers, special education, ELP, aides, specials, administration, custodial and food services – for their dedication to our kids and Royle school. As always, family contributions are encouraged but optional.
Thank you so much for your support. Please don't hesitate to reach out to us with any questions.
Lindsay & Monica