Purchase the Digital Royle Directory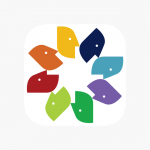 Start here! https://roylepto.membershiptoolkit.com
For New Users:
1) Click on Register/Login.
2) Click Create a New Account if needed; each account needs an email and password.
3) Complete the form.
4) Watch for an email that will ask you to verify your email address and use your newly created login credentials to log back in. Check your spam folders if you do not see an email in your inbox.
5) Click the link in the email and finish your registration.
   6) Select Digital Directory for purchase: Digital Directory $6.00
**Returning Users can use previous login credentials. Please contact Kendra Lee with any questions kendracallahan@gmail.com.
Download the Free App! Search for Membership Toolkit in the Apple App Store or Google Play. After you register on the website, use the same username and password you chose in the app to access our directory, manage your family information, and make purchases — all from your mobile device.